Available original oil paintings.
If you see a painting that you are interested in, please contact me directly with the name of the painting and any questions you have using our contact page.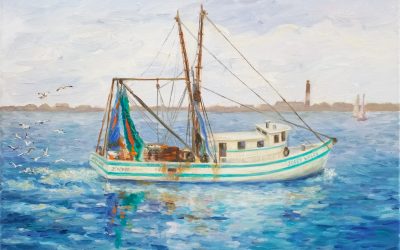 Josey Wales painting by Lisa Strazza Oil on canvas Canvas size 12 x 16 inches North Carolina shrimp boat on the Cape Fear river with Oak Island lighthouse in background....