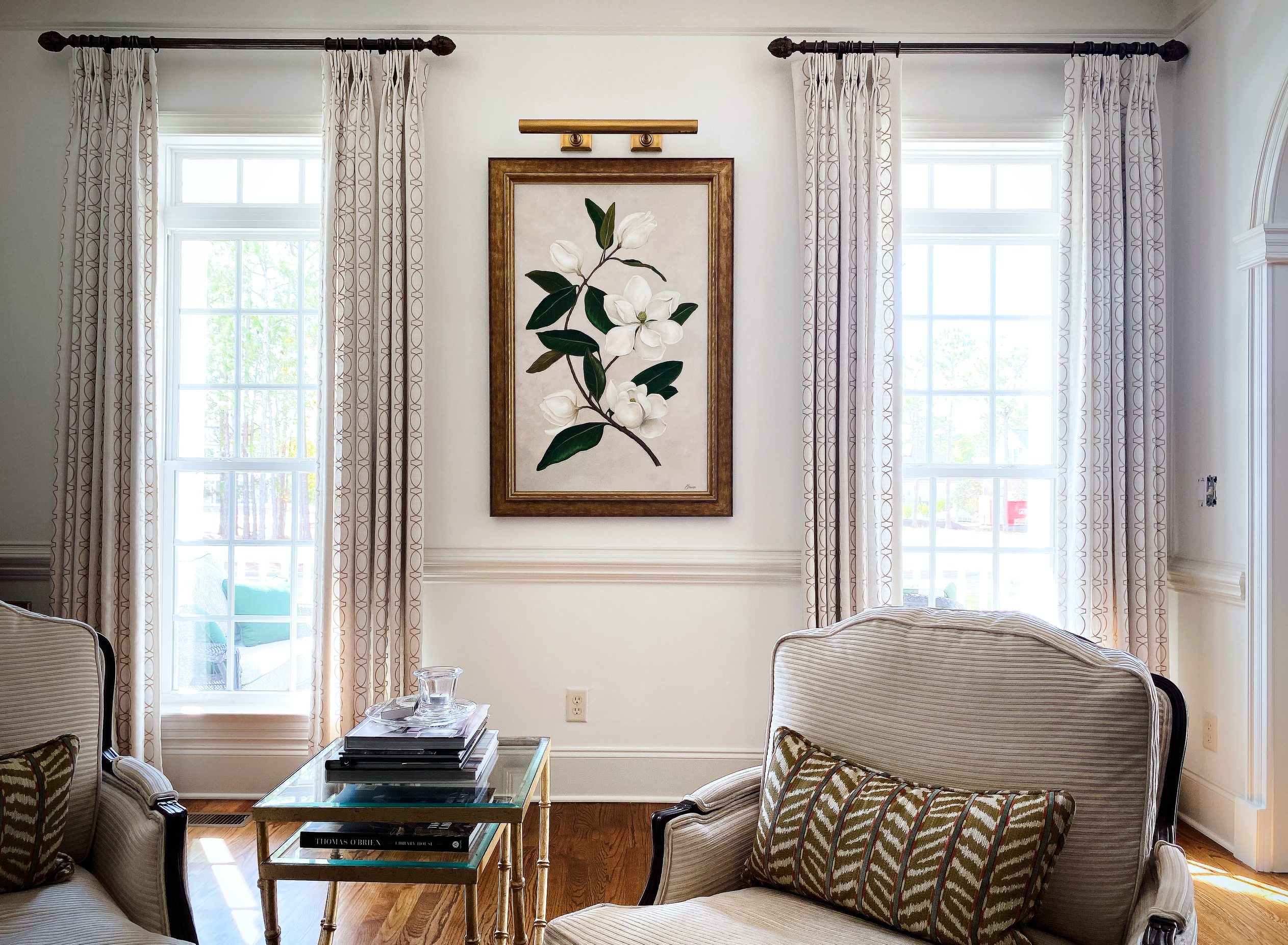 How my commissions work 
You have a vision for your home. Sometimes you'll find the perfect painting for your space. But other times your ideas or what you have in mind is elusive, it's the painting that you keep searching for… and it's very hard, if not impossible to find the right painting that you can connect with and that fits just right in your space. That's where a commissioned painting comes in. 
If I'm the right artist for your painting— you first have to be familiar with my work and connect with what I do. Secondly, it helps that you have one or more of my pieces in mind that you really like. For example: maybe you saw a painting of mine that is already sold and no longer available. Or maybe there's a painting that is similar to what you want on this website that's the right style, but it's not the right size or proportion for your space. This will give me a good idea of your needs. 
I'm sure I can make it work out for you. 
I am accessible and I listen to the needs of my clients. I make the process safe and easy with very little financial risk to you, but I only take on a few commissions a year. The project has to be right to blend my painting style with your vision. Basically, it has to be—a good fit.