Silver Shoreline
24 x 36 inches
Oil on canvas – unframed
Price $4300
To me this painting captures a quiet morning feeling. It's that not so sunny morning stroll when the day is gray and there is no schedule to keep. There are no tourist on the beach, just a quiet serene moment with the mist of salt air on my face and the sounds of the sea that surround me. It's a moment all to myself—but it's just too beautiful not to share.
Original Artwork – Paintings for your home…
Frames are not included, they are shown here in staged photos for ideas and inspiration only.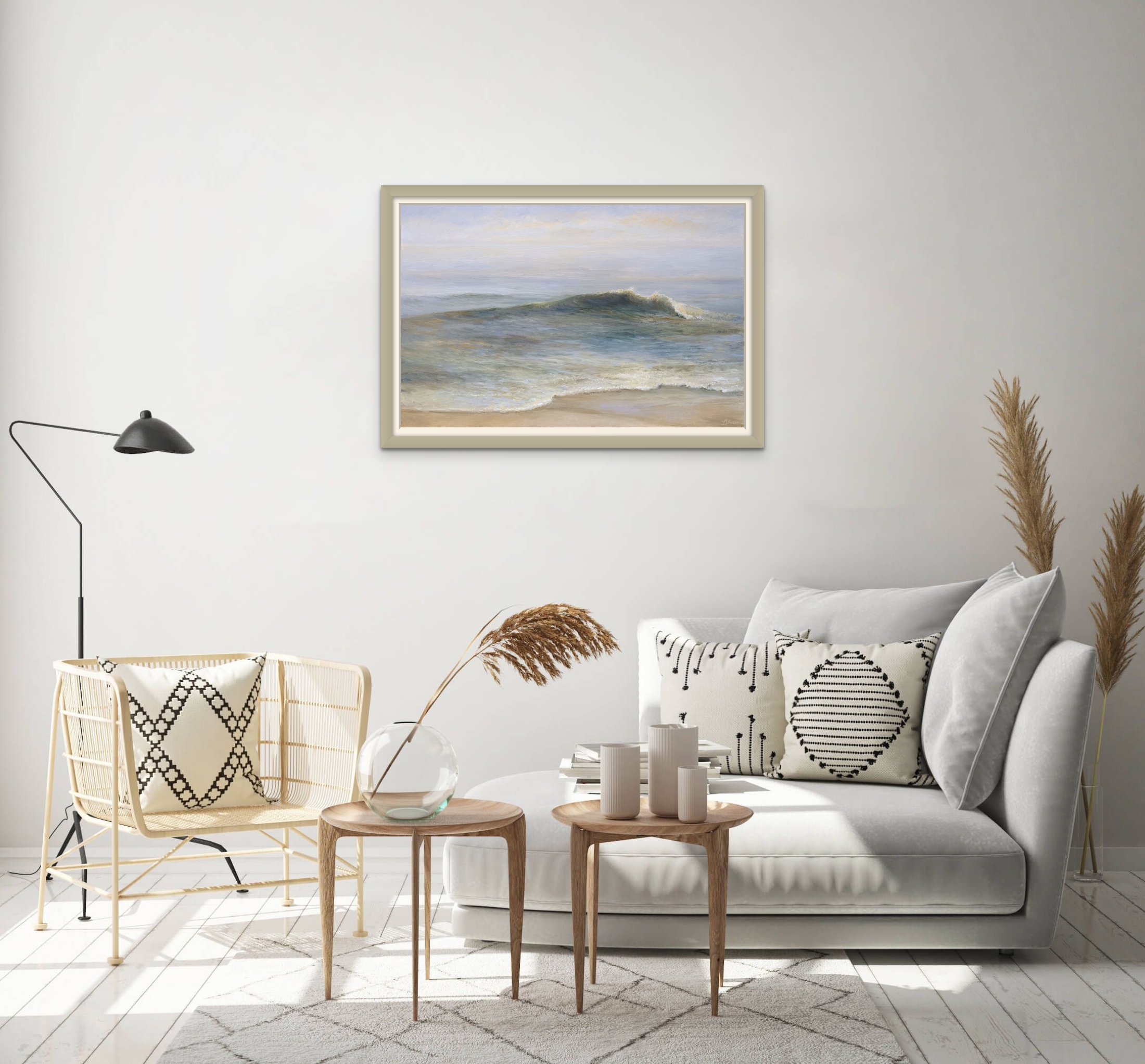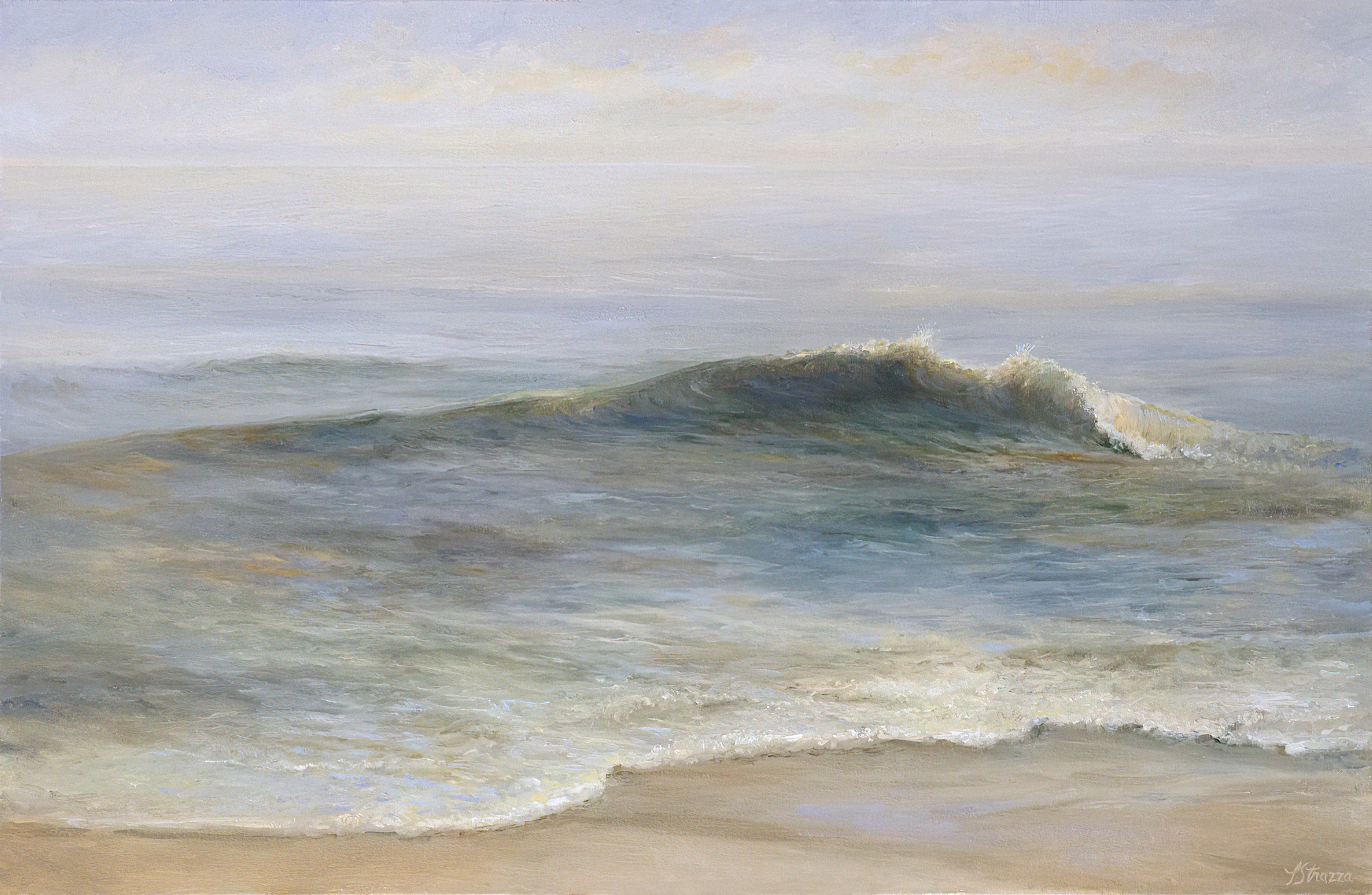 Due to the color subtleties in this painting, please note that image color may vary from screen to screen.