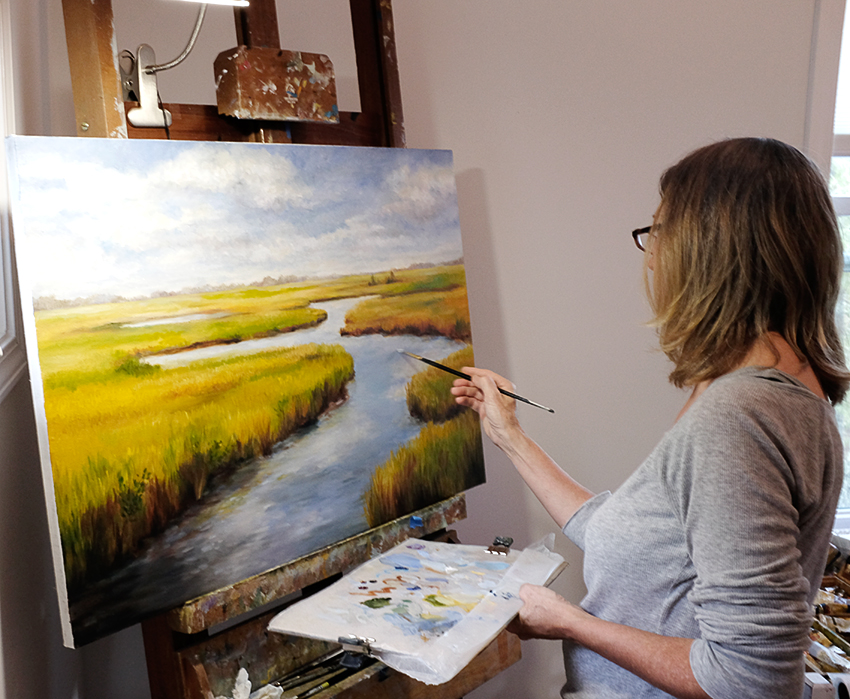 Artist Lisa Strazza has been known In the New York/New Jersey area for her abstract expressionist paintings, however her move to the coastal North Carolina village of Southport has inspired a whole new direction for her works in oil. Here in this beautiful region of low country her expressionistic style has evolved into a unique form of what she calls "Southern Impressionism."
Strazza says, she feels blessed to have the beautiful seascapes of Southport, North Carolina to inspire her new paintings. Her bold new style explores all the color, light, and expression of this region in a unique painterly fashion.
Whether she's painting a local marsh scene or a garden from a Charleston plantation the main focus of her work is mastering the light and capturing the feeling of this intimate coastal place.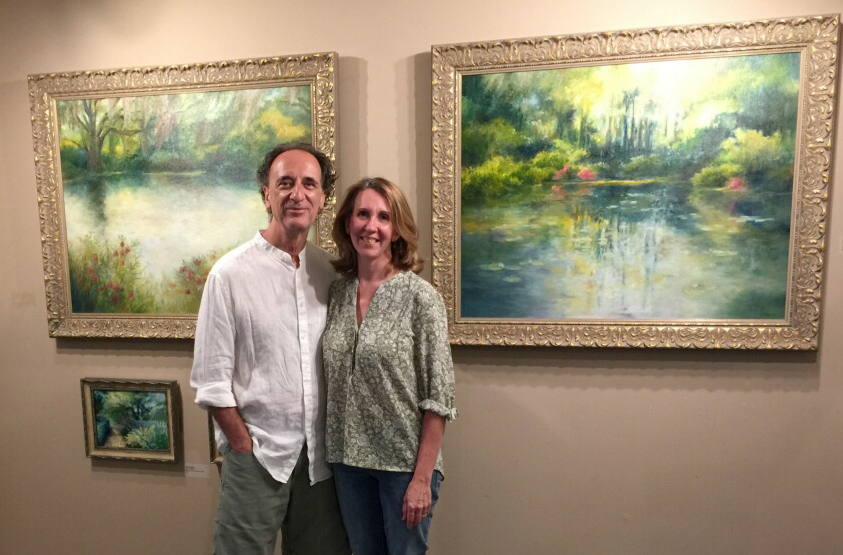 Artists John & Lisa Strazza at Southern Impressionism reception.