Lisa has a long colorful history in abstract painting, some of her painting have become very well known by collectors. While her current focus is in impressionism, we wanted to show some of the abstracts too. Most are sold, but this will give you some idea of her style.
This three piece painting was sold to an amazing collector who loves Lisa's work, and just had to have this one in his private home collection. It's about 10 feet wide and five feet tall. When they bought the painting it was not stretched, but simply rolled out on the floor. We hung it on the wall in our gallery after stretching and framing it so they could see it before taking it home. It was quite a statement.
This is a pretty early piece of Lisa's and we'll show more here from that era and some newer ones as well.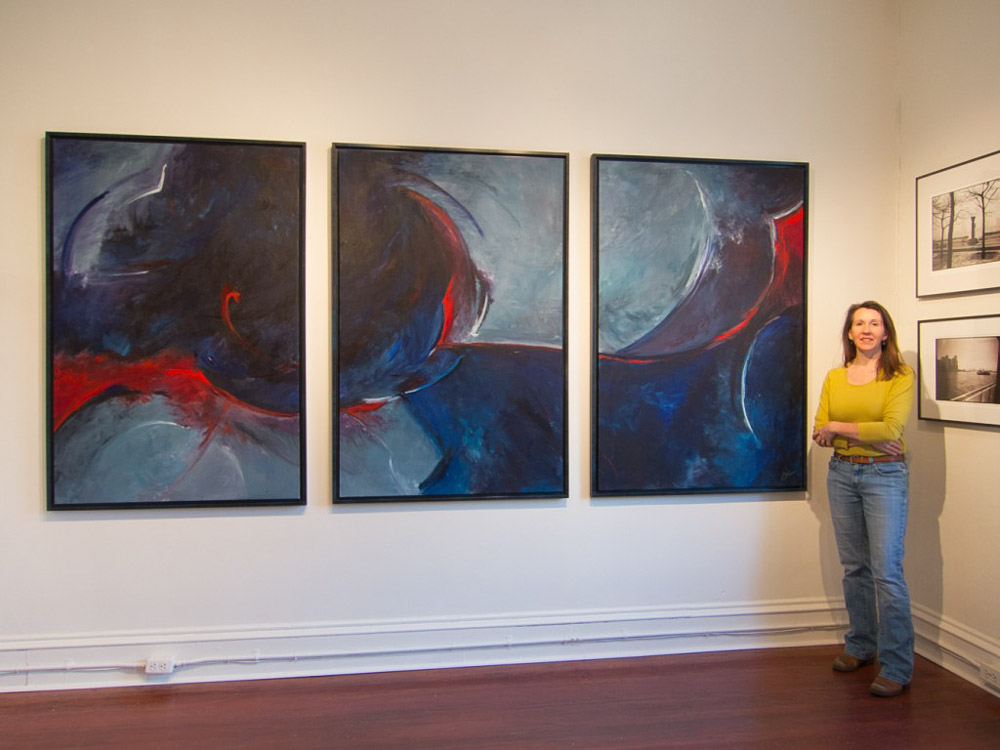 Lisa Strazza with triptych in acrylic.
Size: 5×10 ft.
Painting SOLD