This very cool painting was done while Lisa was still in Warwick, NY. It's about 9 feet (long side) and 28″ (short side). It's currently unframed.
Here is the painting hung vertically with Lisa at her Warwick, NY gallery.
The painting is just as home horizontally. In fact we showed it both ways in the gallery.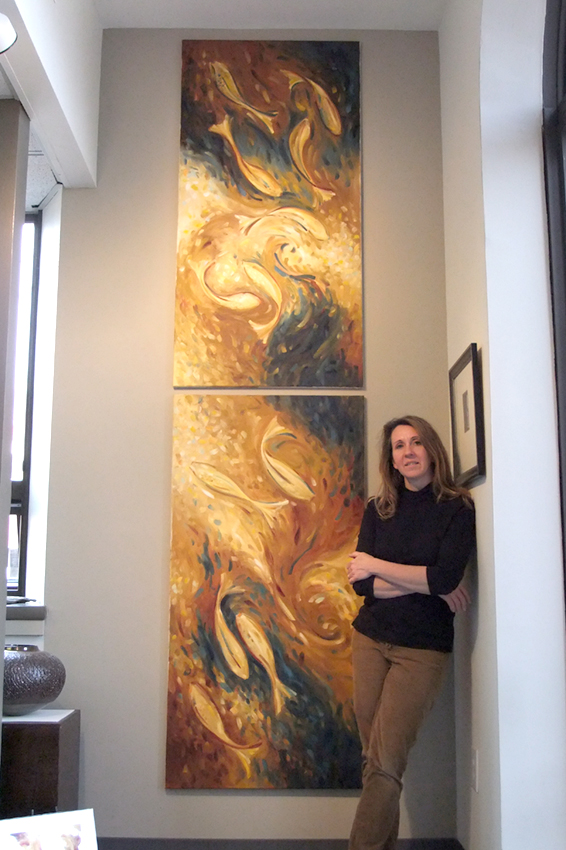 Lisa Strazza with River Painting
Oil on canvas – two canvases
9′ long side x 28″ short side –
Can be displayed vertically or horizontally.