Buy Online
This is where you will find original paintings available direct from the artist.
These original paintings are smaller and lower in price compared to the paintings in representing galleries.
We love these paintings and wanted to offer them in an easy and convenient way.
Because these are smaller pieces, they will ship easily directly from the studio.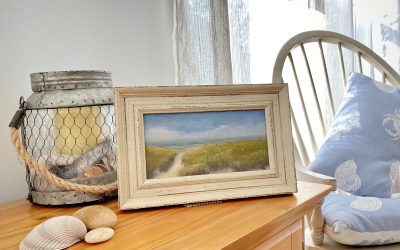 Carolina Beach Path (mini)
Oil on smooth cotton rag board
painting size: 8 1/4 x 4 1/2 inches
price:$280
SOLD