Available Prints
Fine art prints of original paintings by Lisa Strazza.
These prints are signed by the artist Lisa Strazza and are made here in her personal studio – they are of the highest quality.  We choose to use fine art paper as we love the color and texture which best compliments the brushwork and details. They look gorgeous matted and framed.
Prints come in one size: 17 x 25 inches – (which matted and framed is approximately 24 x 32 on the wall – depending on the image).
Price: $220 (each). To purchase, contact us with the name of the painting/s using our Contact Page and we'll get back to you with purchase details.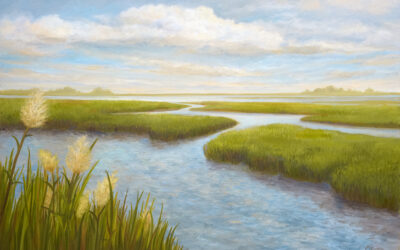 Tall Grasses Marsh
Oil on canvas
Size: 24 x 36 inches