Lisa Strazza
New York artist, Lisa Strazza, feels blessed to have the beautiful seascapes of Southport, North Carolina to inspire her new impressionistic paintings. Known regionally for her abstract paintings, and her impressionistic paintings of the Hudson Valley, this bold new Southern portfolio explores all the color, light, and expression of this local scenery in an impressionistic and painterly style.
If you have any questions about a painting that you have interest in, please contact us by using the Contact page.
Thank you!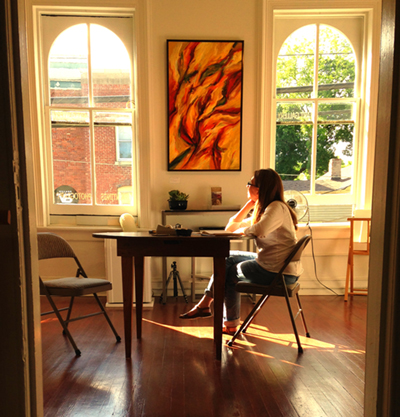 Coastal paintings in the Carolina's
Note from Lisa Strazza
What an exciting time in my life, to expand my studio into the great outdoors, plein air painting in Southport, NC and the surrounding areas. The beaches and waterways are stunning, very down to earth and natural, not having been disturbed. I look forward to having you join me on my journey of discovery as you view this recent series of paintings; my celebration of Impressionism.